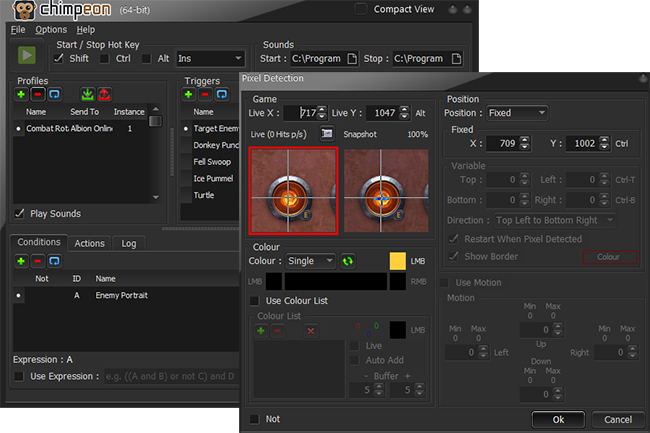 Do you wish you could eliminate repetitive in-game tasks, or do you need a little help to take your gameplay from average to awesome? If you do then Chimpeon is the perfect gaming partner that automates actions in almost any Windows® game.
Anything that can be performed using a mouse click or keystroke can be automated by Chimpeon with ease. Whether you want to perform a combat rotation in an MMORPG, auto aim in an FPS or constantly smash a button in a clicker game, Chimpeon has the tools to make it happen. Simply configure the conditions that must be satisfied before a key or mouse button is pressed then hit Chimpeon's Start button to begin automation.
Download and try Chimpeon now and join the thousands of users who have discovered that automating a game has never been simpler!